Sonic Boom Festival 2016 Ensemble-in-Residence is Standing Wave. Made up of six of Vancouver's most sought-after musical multi-taskers, Standing Wave is a cutting-edge ensemble recognized for its exceptional musicianship and the ability to venture into a wide array of musical worlds with passion and assurance. This evening's concert features new musical works by some of BC's finest composers.
Ensemble-in-Residence concert
Standing Wave
Sunday March 20, 2016
at 7:30 pm
at Orpheum Annex
(823 Seymour Street, Vancouver, BC)
Made up of six of Vancouver's most sought-after musical multitaskers, Standing Wave is dedicated to commissioning and performing contemporary chamber music by Canadian and International composers  The ensemble ventures into a wide array of musical worlds with passion and assurance, bringing an audaciously intimate aesthetic to the most complex and ground-breaking music.
Standing Wave is:
AK Coope, clarinet
Rebecca Whitling, violin
Peggy Lee, Cello
Allen Stiles, Piano
Vern Griffiths, Percussion
Christie Reside, Flute
In its 24 year history, the Standing Wave has commissioned and premiered over 75 works, has toured across Canada, and has released 3 CDs, including Liquid States (2013), which was recorded live in CBC Studio One and nominated for two Western Canadian Music Awards.  The group's fourth CD, New Wave, is scheduled to be released in April of 2016.
Recent highlights include opening night performances at the 2014 and 2015 VSO New Music Festivals, an appearance at Ottawa's Chamberfest in August of 2015, an 8-night run of Jeffrey Ryan's Book of Love with Kokoro Dance, premieres of works by Nicole Lizee, Alfredo Santa Ana, Jennifer Butler, and Michael Oesterle, as well as collaborations with composer Vincent Ho, and filmmaker Mina Shum.  Since 2003, Standing Wave has been ensemble in residence at the UBC School of Music.
Musical works to be performed are:
Dolphy Formations No. 2 by Aram Bajakian
Feedforward by Naithan Bosse
The Moments Inside the Moments Inside the Moments Inside the Moments by Jenifer Butler & Kristy Farkas
Exploring the Jungle by Dong In Choi
Coyote Night by Chelsea Forster
Junk Food for Thought by Duncan Maunders
Mosaic Dances by Nova Pon
Mångata by David Storen
Tempus Edax Rerum by Lynn Yang
PLUS a world premiere of Duel by Sonic Boom Festival 2016 composer-in-residence Edward Top
Join us in the beautiful Orpheum Annex for this exciting concert!!
Admission is $20 for Adults, and $15 for Students/Seniors/Artists
Festival Pass (entrance to all 4 concerts) is $50
TO PURCHASE TICKETS go to: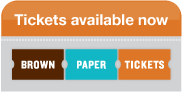 tickets also sold at the door (cash only please), if still available