Our Sonic Boom Festival 2015 Ensemble-in-Residence is Turning Point Ensemble. A dynamic group of some of Canada's most exceptional musicians, the Turning Point Ensemble is a large chamber ensemble recognized for its outstanding musicianship and beautiful, full-voiced sound. This evening's concert features new musical works by BC composers.
Turning Point Ensemble concert
Sunday March 29, 2015
at 7:30 pm
at Orpheum Annex
(823 Seymour Street, Vancouver, BC)
Musical works to be performed are:
East Van Etude: Dawn by Christiaan Ventner
Unsettled by Mark Whitmore
Dream Reflection by Réjean Marois
Shades by David Ko
Put on Your Dancing Shoes by Erik Engholm
Phantasiestück by Dubravko Pajalic
unfold by Thomas Weideman
Kinds of Number by John L Baker
Searching, Searching by Michael Trew
We Are All Icarus by Diane Berry
Semicolon by Wylie Ferguson
Please join us in the Orpheum Annex for this exciting concert!
Admission is $20 for Adults, and $10 for Students/Seniors/Artists
TO PURCHASE TICKETS go to: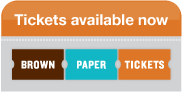 tickets also sold at the door, if still available