The Sonic Boom Festival 2015 kicks off with Mixed Ensembles concert #1 which features a wide variety of music for ensembles of one to four players. This evening of music promises to be an exciting showcase of the talent and creativity of BC composers as they combine instruments in interesting and beautiful ways, performed by some of BC's finest musicians.
Mixed Ensembles concert #1
Thursday, March 26, 2015
at 7:30 pm
at Pyatt Hall
(843 Seymour Street, Vancouver BC)
Musical works to be performed are:
October Morning (mvt 1, 2) by Rita Ueda
Tiffany Desrosiers (coloratura)
Kinza Tyrrell (piano)
Opera Transcriptions: Kopernikus by Rodney Sharman
Rachel Iwaasa (piano)
Sketches by Glenn James
Rachel Iwaasa (piano)
Three Yeats Songs by Sylvia Rickard
Andrew White (bartone)
Rachel Iwaasa (piano)
Gates of Janus by Craig Day
Al Cannon (trumpet)
Sean Pullen (trumpet)
Craig Day (trumpet)
Qanimts by Remy Siu and Russell Wallace
 Four Channel Sound
Orchid in the Snow by Vanessa Yeung
Lan Tung (erhu)
Saina Kaledi (santoor)
Jonathan Bernard (percussion)
Four Little Santoor Pieces by Harrison Kuettel
Saina Khaledi (santoor)
The Other Side of the Mountain by ZhiMin Yu
Wu Zhong xi (suona)
Song Yun (erhu)
Yu Zhimin (Banjo)
Jonathan Bernard (cajon)
Please join us in the VSO School of Music's Pyatt Hall for this wonderfully eclectic combination of different groupings of instruments.
Admission is $20 General, $10 for Students/Seniors/Artists
TO PURCHASE TICKETS go to: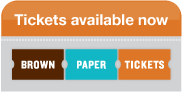 tickets also sold at the door, if still available